What Is The Best Camping Gas Stove ? An Unbiased Review
People mainly look for the best camping gas stove to cook during their outdoor leisure time or travelling. No matter whether you are a frequent adventurer or a regular traveller with family or friends, an easy-to-carry gas stove can help you to boil water, milk , coffee or making meals, lunch etc on the go.

But the first time users can easily get confused in finding the right gas stove of their outdoor camping as there are many types of stoves are available in the market.
Are portable camping stoves safe ?
Portable camping stoves can be safe when used properly. If you follow these safety tips, you can enjoy safe outdoor cooking during your camping adventures :
Set up in a well-ventilated area.
Keep flammable materials away.
Use stable surfaces.
Keep a fire extinguisher and first-aid kit nearby.
Be aware of wind conditions.
Allow for cool-down time.
–
What is the best camping gas stove?
I can share my personal experience with Eureka Spark Portable Butane Camping stove. It packs a seriously powerful burner that'll help you cook great meals at camp.
It runs on Butane as opposed to Propane like a lot of other camp stoves. Butane is lighter than Propane and it can be found at most outdoor stores or online so it's a great option for camping.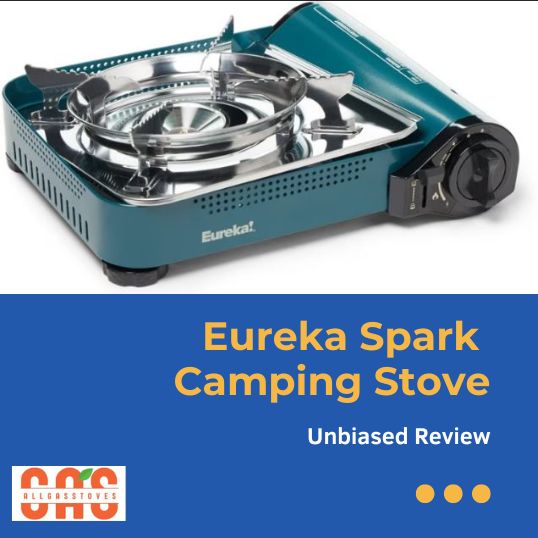 I am using this stove since last one year so I think I have enough knowledge on the pros and cons of this stove.
The spark has a built-in compartment that fits an eight-ounce fuel canister. It becomes an all-in-one package that's ready to go as soon as you get to camp.
All you need to do is just snap in the fuel canister and you're good to go. No more fiddling with attachments and there's no need to carry a bulky propane canister around. It's compact and super portable but it's also very powerful.
ALSO READ : Cost to Convert Electric Stove to Gas.

It has a 10 000 btu burner that means it heats things up really fast and you won't have to wait for hot food to camp. The spark has a highly precise simmer control now that makes it easy to cook things like pan-seared steaks, scrambled eggs or the perfect pancakes.

It is pretty incredible considering how small and portable this is. Despite its small size you can actually put up to an 11 inch pot or pan on its surface.
Never cover up the fuel compartment, you will have a wind protection to cover the flame. It has built-in rubber feet so it's incredibly stable. No matter where you set it it weighs just over three pounds. It comes with a great carry case. So it's even easier to transport.

The Pros & Cons of Eureka! SPRK Portable Butane Camping Stove
Pros
Small is size.
Very powerful.
Easy to carry.
Solid quality.
Perfect for outdoor cooking.
Stable, hard to slip away.
Has high precise simmer control

Cons
Do not fit with larger pans.
It works only with butane, you can't use it without Butane.
Igniter button not worked to some customers
Risky to use it with light matches or sticks.
FAQ
Can I used an outdoor camp stove inside home?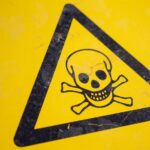 It emits odorless carbon monoxide gas which is very dangerous. So never use any stoves specially made for outdoor cooking purposes within an enclosed space like room, kitchen, cars, tents.
–
Can it hold the chef master canister?
You can use up to 8 ounce Butane canister of all brands.
–
Can it hold a coffee maker which is only 3.75 in diameter?
Yes it is completely fine to use a pan or coffee maker with 3.75″ diameter as it has 2.75″ burner. Just put the flames down after the ignition.
–
Can I attach a 20 lb hose to it?
No you cannot. A 20 lb host fits with a propane stove or fuel regulator.
–
Conclusion
So if you're looking for a powerful stove that's easy to cook on but you want something that's smaller and a little more portable than a traditional two burner camp stove then this is the way to go.