Storage Unit Safety Tips: Self Storage vs Bank Lockers vs Renting Room
A self-storage facility offers storage facilities for people or companies to safely store their possessions or items. These containers can be used by customers to store their belongings for security.
Self-storage facilities have grown in popularity as a short-term storage option for homes and companies. It's important to be knowledgeable if your items will be safe or what is and isn't permitted within these places. Read this article on self storage unit safety tips before renting a unit or making an investment in a storage facility.
Pros & Cons of Renting Self-Storage Units
Pros
Extra Space:
Self-storage units offer extra space for belongings you don't use frequently, freeing up valuable space in your home or workplace.
Security:
Reputable self-storage facilities frequently employ cutting-edge security features, such as video cameras, gated entry, and strong locks.
Flexibility:
Renting storage units gives you the freedom to respond to shifting circumstances by using them for short- or long-term purposes.
Accessibility:
Many locations provide extended access hours so you can collect or keep items whenever it's convenient for you.
Organization:
By storing seasonal or infrequently used items in one place, self-storage aids organisation.
Cons
Cost :
Rent costs can build up over time, so it's important to account for them in your budget.
Distance::
The facility's location may make it difficult for you to frequently access your stored items.
Risk of Overfilling:
It's simple to gather more things than you need, which leaves your storage container cluttered.
Limited Control:
You might not have full control over the humidity and temperature in your storage area.
Self-Storage Unit vs Bank Locker
Yes, in that both offer safe keeping for priceless valuables, self-storage facilities are comparable to bank lockers. There are some variations, though:
| Feature | Bank locker | Self storage unit |
| --- | --- | --- |
| 1. Ownership | You normally rent a place within a bank's vault in a bank locker to store your belongings. | You can rent a complete storage space with direct access in a self-storage facility. |
| 2. Access | During business hours, you often have just a limited amount of access to a bank locker | Frequently have extended access hours, enabling you to collect or keep items whenever it's most convenient for you. |
| 3. Size | Bank lockers are typically compact and made to hold small valuables like jewellery or valuable documents | Various sizes of self-storage facilities are available to fit anything from furniture and appliances to vehicles and business inventory. |
| 4. Purpose | Highly valuable or private objects are typically stored in bank lockers. | Self-storage containers are more adaptable and can be utilised for a variety of personal, domestic, or commercial storage needs. |
Therefore, while both serve the same goal of secure storage, self-storage facilities have a wider range of uses than do typical bank vaults.
Self-storage Unit vs Renting a Room
In some ways, renting a self-storage unit is like renting a room, but there are some important differences:
| Features | Renting Room | Rent a Self Storage |
| --- | --- | --- |
| 1. Purpose | Renting a room frequently refers to renting a residence. | Self-storage facilities are typically used to store things and objects that don't fit in your house or office. |
| 2. Size | medium to bigger sizes | Smaller to bigger, variable sizes ( mostly smaller ) |
| 3. Contents | Human beings live in | just to store items , objects or belongings |
| 4. Duration | Room rentals frequently involve longer-term agreements, such monthly or yearly leases. | Self-storage spaces offer greater flexibility because they can be hired for shorter durations, ranging from days to months. |
Even though both includes renting space, renting a self-storage unit is more flexible in terms of size and rental time than renting a room or apartment for residential purposes because it is created expressly for storage needs.
How Big a Self-Storage Can Be?
Yes, a lot of self-storage facilities provide a range of unit sizes to meet various storage needs. Larger units that are comparable in size to several bedrooms in a house can fall under this category. Usually, during moves, restorations, or long-term storage, these larger units are utilised to store a home's entire belongings.
They have storage units that are extremely spacious and can accommodate the furniture, appliances, and possessions from a home of that size if they claim to be able to provide storage space that is similar to a 4 to 5 bedroom size.
For people or families that are moving, downsizing, or just need a secure place to store a sizable amount of stuff for a prolonged term, this can be very useful. The climate control in these larger facilities also usually ensures the preservation of the stored contents.
Beware of Storage Unit Nightmares: Protecting Your Belongings
Although using storage containers has grown in popularity as a way to protect our belongings, not all success stories are rosy. We provide a warning story to emphasise how crucial it is to protect your valuables when using storage facilities.
The Browning Family's Storage Nightmare
Recently I came across an incident during my recent online research. It is about Mr Nate Browning, who recently opened his storage locker and encountered a horrible situation. The Browning family anticipated everything to be in working order after nine months of having their possessions stored while their new home was being constructed.
However, when they opened the unit, they discovered a scene of utter destruction. Their storage pod had been invaded by mice, who left a trail of devastation in their wake.
Nearly everything had been contaminated with mouse faeces and urine, from cookie jars to infant bouncer chairs. The family was devastated to see that their clothes and towels had been chewed beyond repair.
Protecting Your Belongings in Storage
The terrible incident involving the Browning family prompts the following query: How can you safeguard your possessions while they're in storage? Here are some critical actions to think about:
1. Insurance Coverage:
The majority of storage agreements expressly stipulate that the facility is not liable for things that are damaged. Make sure your possessions are protected by your current insurance or ask the storage facility about its insurance alternatives.
2. Climate-Controlled Storage:
When keeping objects that are susceptible to variations in temperature and humidity, choose climate-controlled storage facilities. This can shield your possessions from environmental harm.
3. Pest Control:
Examine the pest management practises used at the storage facility. Reputable storage facilities routinely guard against pest infestations using pest management measures.
4. Quality Packing Materials:
To store your belongings, use strong boxes, plastic containers, and airtight bags. Pests can be repelled and moisture-related damage can be avoided with proper packaging.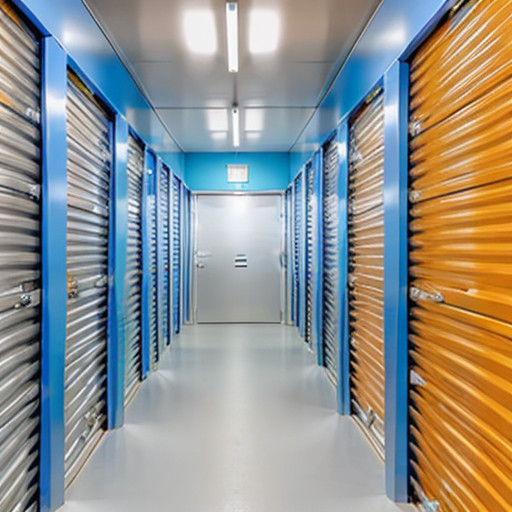 What to Do If the Worst Happens
Accidents can still occur despite your best efforts. Here's what to do if you find that your stored items have been harmed or compromised:
1. Document the Damage:
As proof, take pictures of the damage. When making an insurance claim, this information is essential.
2. Contact the Storage Facility :
Inquire about the storage facility's policies for damaged items as soon as possible. They might provide advice or support for the following actions.
3. File an Insurance Claim :
Contact your insurance company and submit a claim for the damaged items if you have coverage.
4. Review Legal Agreements:
To comprehend your rights and obligations, thoroughly read your storage contract. This will aid you in resolving any conflicts that could develop.
What You Cannot Store in a Self-Storage :
The kinds of things that can't be kept in self-storage units are governed by specific rules at those facilities. Common limitations include:
Perishable items
Illegal items or stolen property
Firearms and ammunition
Hazardous materials
Highly valuable items
Items with strong odors
Always inquire about the unique rules and restrictions of the storage facility.
Conclusion
Self-storage facilities provide practical answers for a range of storage requirements. Self-storage can be a sensible option if you're removing unnecessary items, downsizing, or require temporary storage during a relocation. However, it's crucial to understand the rules that apply to these units as well as any facility-specific restrictions.
You can maximise your self-storage experience by adhering to the rules and weighing the advantages and disadvantages. The terrible experience of the Browning family serves as a reminder that when using storage facilities, protecting your belongings and being aware of your rights are crucial steps.
FAQ on Self Storage Unit Safety Tips
Let's address some common questions about self-storage units:
Can I Store Vehicles in a Self-Storage Unit?
Vehicles with petrol or gas inside are normally not allowed to be stored unless the facility specifically permits it owing to fire risks.
Are Chemicals Allowed in Storage Units?
Due to safety regulations, you cannot keep explosives or dangerous substances or chemicals in self-storage facilities.
Can I Store Extremely Valuable Items in Self-Storage?
Due to security concerns, it is generally not recommended to store really valuable goods like fur coats, jewellery, or priceless artwork in self-storage units.
Can I Operate a Business from a Self-Storage Unit?
Most of the time, municipal laws forbid conducting business inside of self-storage units.
You May Also Be Interested In
If you are also looking for some excellent deals and a guide on the best Gas Stove, you can check our other article as well.