IFB vs Samsung Microwave Oven – Which one is the best in the market?
Are you in the market for a new microwave oven? If so, you may be wondering if an IFB or Samsung oven is the best choice for you. In this blog post, we will look at IFB vs Samsung Microwave Oven; we will compare and contrast these two brands to help you decide which one is right for you. We'll look at factors such as price, features, and customer satisfaction to see which brand comes out on top. So stay tuned to find out!
How does microwave oven work?
Microwaves are a great way to cook food quickly and easily, with little clean up. But how do they work? Microwave ovens cook food by using electromagnetic waves to heat water molecules within the food. The vibration of these molecules generates enough energy for you food, which makes it cook more quickly than usual!. This heat is then transferred to the surrounding food, cooking it in minutes.
Microwave ovens are particularly convenient because they can be used to cook food quickly and evenly without the need for supervision. However, it is essential to note that microwaves can also cause food to overcook, so it is important to follow the instructions carefully. You can make the most of this handy kitchen appliance by understanding how microwave ovens work.
Read Also: Difference between Solo and Convection Microwave Oven
Read Also : Best Built In Oven India – Modern and Efficient way of cooking 2023
Read Also . Best Baking Oven In India
IFB Microwave vs Samsung Microwave – Background
IFB is an Indian-based company that was founded in 1974 to manufacture high-quality, excellent home appliances. IFB expanded its product offerings to include microwaves in 2006-07. Since then, the company has continued manufacturing new and improved microwave oven models to fulfill customers' needs across India.
Samsung is a South Korean telecom giant that first entered the Indian market in 1995. The company has been manufacturing home appliances since 1974, when it released its first refrigerator in South Korea. Today, Samsung offers a wide range of home appliances, including microwaves, that are designed to meet the needs of Indian consumers.
IFB vs Samsung Microwave Oven – Detail Overview
When it comes to solo microwaves or convection microwaves, both IFB and Samsung are highly respected brands. Regarding features, pricing, and usage, both brands offer a range of innovative options. So we will see some of these crucial features, which will help us decide which is better, IFB or the Samsung microwave oven.
1. Auto Cook Menu
The Samsung Convection and Grill Microwave Oven are perfect for cooking Indian dishes. The Auto Cook menu makes it easy to select the proper settings for your food, so you can be sure that it will be cooked perfectly every time. With this oven, you can enjoy delicious, healthy meals that are quick and easy to prepare.
2. Ceramic Inside
Samsung microwave ovens are specially designed with a ceramic enamel cavity for easy cleaning and reliable performance. The enamel coating keeps food away from bacteria, providing a safer and healthier cooking experience.
3. Keep Warm Function
The majority of Samsung microwaves have a Keep Warm setting. This function employs a grill heater to heat your food to the proper temperature without overcooking it. This manner, you can have warm and tasty cuisine anytime you want.
4. Child Safety Lock
Samsung microwave oven features a Child Safety function that allows you to rapidly lock its settings to prevent your children or anyone else from activating it by mistake.
5. Power Defrost
The Power Defrost option on the Samsung microwave oven speedily thaws frozen meals without turning them mushy. This means that you may swiftly defrost frozen foods and cook wonderful meals whenever you want. This function will come in helpful whether you want to save time or create a more convenient cooking experience.
6. Price
There is not much difference in price between solo and convection ovens for IFB and Samsung ovens. For solo microwaves, Samsung models typically start at 6000INR, while 21 Litre convection ovens start at 9900INR.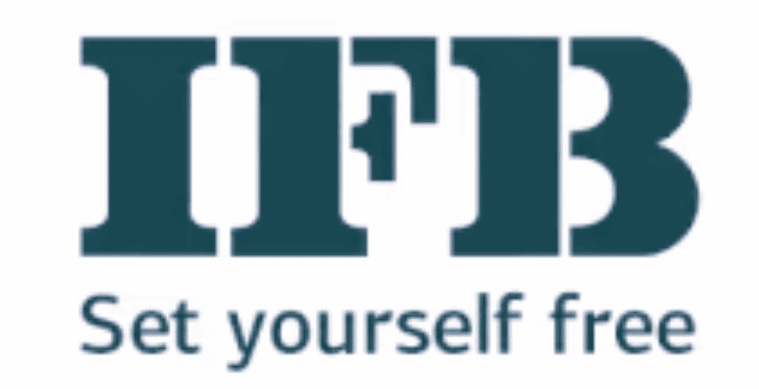 1. Steam Clean & Quick Start Features
IFB microwave comes with a unique Keep Warm feature that allows you to keep cooked food at a consistent temperature. The microwave oven's Steam Clean and Deodorize function also help in keeping your equipment clean and germ-free. Quick Start is a great feature for easy operation – simply set the weight and start heating or cooking. Instant microwave is another convenient option for quick and easy use.
2. Multi-stage Cook & Weight Defrost
The IFB microwave is a versatile appliance that can be used for cooking a variety of dishes. With its multi-stage and combination cooking options, it can help you prepare your favourite meals in minutes. The oven's 10 auto cook settings allow you to easily prepare all of your favourite meals. Additionally, the Weight Defrost function lets you thaw food based on its weight, so you can always have fresh ingredients on hand.
3. Child Safety
A Child Safety Lock is included with the IFB microwave to keep children away from the oven. It is also built with sensor malfunction and overheating protection to keep the appliance from being harmed. These features make the microwave an excellent choice for families with children.
4. Express Cooking
The express cooking feature of IFB microwave ovens allows you to cook your food faster and more efficiently. With this feature, you can set the time and temperature at which your food will be cooked, and the microwave will do the rest. When you're in a rush and don't have time to wait for your meal to cook slowly, this is ideal. In addition, the express cooking capability may be utilised to reheat previously prepared meals.
5. Price
The IFB model 20 Litre solo oven starts at around 5800INR, and 20-liter convection ovens start at 9999 INR.
Some common features in IFB and Samsung microwave ovens
Self-cleaning options
Digital displays and controls
Programmable cooking settings
Multi-stage cooking
Delay start timers
Sabbath mode settings.
These are just some of the features you might find in an oven from IFB or Samsung. Depending on the model, there may be even more features available. When choosing an oven, be sure to pick one that has all the features you need and want. When it comes to ovens, both IFB and Samsung offer a variety of features that can make your cooking experience more enjoyable.
which microwave is better IFB or Samsung?
IFB and Samsung are two of the most popular microwave oven brands. Both brands offer a wide range of models with different features and prices. So, which one is the better choice for you? Here is a qucik comparison of IFB vs Samsung microwave ovens to help you decide.
IFB microwaves are known for their excellent quality and durability. They come with a variety of features that make them very user-friendly. Some of the common features include an autocook menu, multi-stage cooking, express cooking, child lock, etc. IFB microwaves also have safety features like overheat protection and auto shut off.
On the other hand, Samsung microwaves offer more advanced features than IFB microwaves. They are equipped with features like ceramic enamel interior, slim fry, grill, convection, etc. Samsung also offers various models with different price points to suit every budget.
So, which brand should you choose? If you are looking for good quality and durable microwave oven, then IFB is the better choice. However, if you want more advanced features and are willing to spend more, then Samsung is the better option.
Conclusion
If you're in the market for a new microwave oven, we hope this comparison of the IFB vs Samsung Microwave Oven has helped clear up some confusion. Both brands have their pros and cons, but ultimately it comes down to personal preference. So which one will you choose?
If you are looking for more deals on budget-friendly Built In Ovens & Baking Ovens in India you can check our trending article on